Harry Potter and the Half Blood Prince Quiz
---
Who is shown getting kidnapped by Death Eaters during the Death Eater's attack on London?
The Death Eaters attack Ollivanders and abduct him, then go on to destroy a bridge in London.
Who did Narcissa Malfoy and Bellatrix Lestrange visit to ask for assistance?
Snape was tasked with helping Draco in any way possible to complete the task given to him by Voldemort and complete the task if Draco could not, and performed the Unbreakable Vow to ensure he could not go back on his word.
What item from Weasleys' Wizard Wheezes does Harry use eavesdrop on Draco without being noticed?
Peruvian Instant Darkness powder temporarily creates darkness for a limited time, Harry uses his invisibility cloak to hide and eavesdrop on Draco.
After Malfoy discovers Harry and uses Petrificus Totalus on him and leaves him on the train under the Invisibility Cloak, who finds him?
Luna is on the train wearing her Spectrespecs and can see the wrackspurts floating around Harry's head.
What potion does Slughorn task his students to make within the hour in order to win the vial of Felix Felicis?
Draught of Living Death was a difficult potion to make, and the instructions in the standard book made the task nearly impossible, but Harry used the notes in an old worn out copy belonging to the "Half Blood Prince" in order to successfully make the potion.
What is the first memory Dumbledore shows to Harry in the Penseive?
Dumbledore showed Harry the first time that he went to visit Tom Riddle as a child. This meeting began Tom Riddle's path to becoming Voldemort, and showed many signs of his dark nature. After viewing the memory Dumbledore tasked Harry with obtaining information from Slughorn, the teacher whom Tom Riddle was closest with while attending Hogwarts.
What happens at the Gryffindor Quidditch tryouts causing Ron to earn his spot as Keeper?
Hermione uses Confundus on Cormac causing him to miss blocking a quaffle.
Who was cursed with the Imperius Curse to deliver the cursed necklace to Dumbledore?
Katie Bell was tasked with delivering the necklace, and then touched the necklace causing the cursed necklace to cause her a great amount of pain.
Who was late for the Slug Club dinner party?
Ginny and Dean were fighting, she came in and her eyes were red and Hermione pointed it out.
At the first Quidditch game, which member of Gryffindor rarely cheers for Ron, and when they do cheer for him are very unenthusiastic?
Cormac was beaten by for for the Keeper position, so it is understandable that he is not pleased with Ron's success.
When Ron and Lavender run into a "private" room and run into Harry comforting a crying Hermione, what does Hermione do?
Hermione was practicing charms and conjuring birds, when Ron asks "What's with the birds?" she sends them flying at him.
Who did Harry invite to the Slug Club Christmas Party?
Harry took Luna since Hermione had already found a date, and he wanted to take a friend, someone cool.
Over the holiday Harry goes to the Burrow and asks Arthur Weasley about an item that they saw Draco looking at in Borgin and Burkes, Arthur tells Harry that the item is a what?
Arthur tells Harry that Vanishing Cabinets were highly popular during the First Wizarding War; in the event of a Death Eater attack, one could simply disappear to the other cabinet until the danger had passed.
What does Lavender Brown's call Ron while they are dating?
She affectionately called Ron "Won-Won" for the majority of their relationship.
Who sent Harry chocolates dosed with a love potion that Ron mistakenly ate?
Romilda Vane became obsessed with Harry and attempted to slip him a love potion.
After Ron gets cured of the love potion effect, Ron ingests poison. How does Harry cure Ron?
What event happens that causes Harry to decide to hide the Half-Blood Prince's Potions textbook in the Room of Requirement?
He read in the textbook "Sectumsempra" for enemies, and used it against Draco. Harry, and Ginny then hid the book so it would not be found.
What dark magic did Professor Slughorn talk with Tom Riddle about that made him ashamed of the memory?
What creatures attacked Harry and Dumbledore once Harry touched the water and while they were attempting to leave the cave?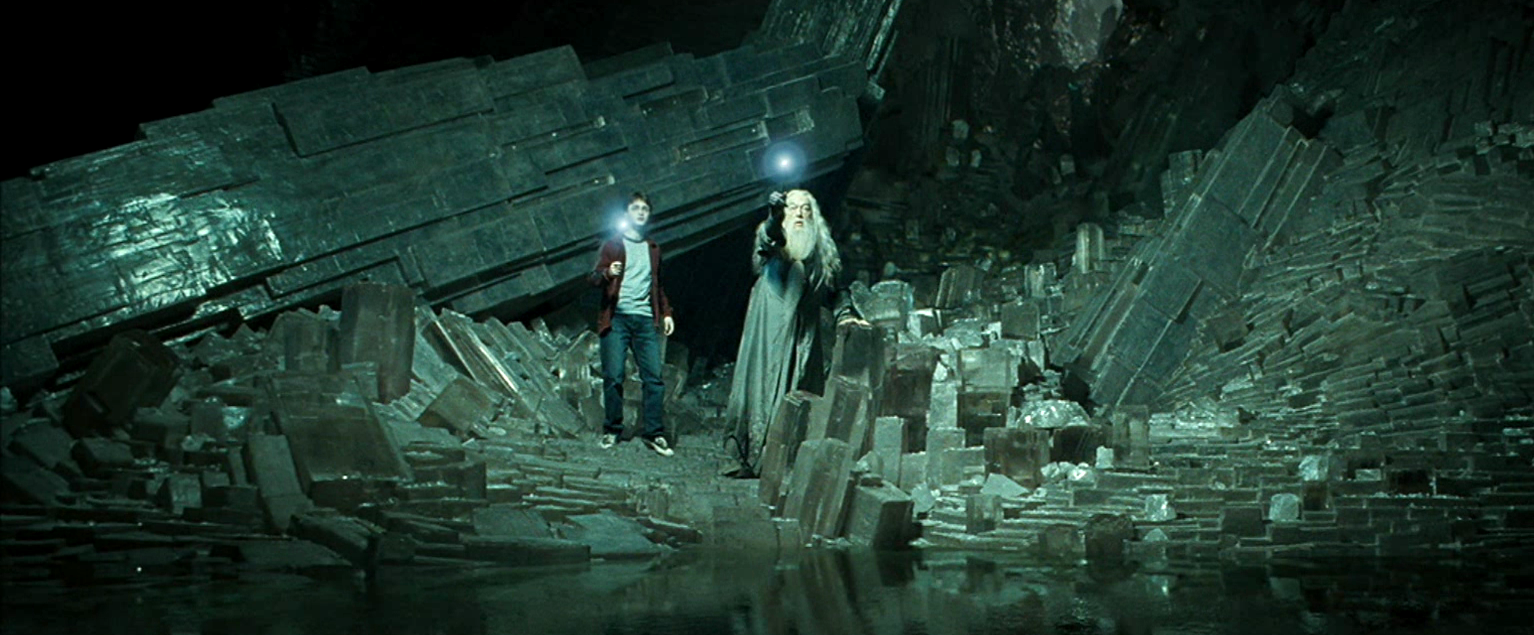 The Inferi army was under the water and animated when Harry took some of the water in the lake to quench Dumbledore's thirst.
Who kills Dumbledore in the Battle of the Astronomy Tower?
Snape kills Dumbledore to fulfill the Unbreakable Vow that he made with Narcissa Malfoy to help Draco with the task (killing Dumbledore) that Voldemort had given to him.
---
Featured Quizzes
---
---
Featured Recipes
---
Check Out the Shop
---
---